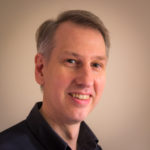 I've taken photographs for years, but the start of the improvement journey was a trip to John Gravett in the Lake District for a birthday present. Along with my wife Sharon, we had a great week, and learnt so much.
This gave us the skills to faithfully document our Australia holiday in 2013, but joining a camera club in 2015 was the real catalyst for improvement. Looking at good photographs week in, week out definitely improves your eye and gives a taste for what is possible.
Dianne Owen's work opened my eyes to more possibilities beyond straight photography, and gave me permission to really learn photoshop and to create art from my photographs. As John Gravett often says – "your camera captures data" – and what you do with it once you have it is up to you.
Thanks for visiting.
Tim.
Timeline
Sep 2015 – Joined Ilkley Camera Club
Oct 2016 – First FIAP salon, first accepted image
Dec 2016 – Second FIAP salon, first awarded image
Apr 2017 – Gold medal, GB Small Prints Carlisle with "Into The Mist"
May 2017 – Best Open PDI ("Into The Mist") & Best Open Colour Print ("The Watcher in the Waves"), YPU Annual Exhibition
Jul 2017 – Gold Award, Triptych category, SRGB Print Celebration with "Orbs"
Apr 2018 – Awarded CPAGB
May 2018 – Awarded AFIAP
Jul 2018 – "The Watcher" accepted into Edinburgh International Exhibition of Photography
Mar 2019 – Symmetree Article published in RPS DIGIT Magazine
May 2019 – Awarded EFIAP
Nov 2019 – Awarded ARPS
May 2020 – Awarded EFIAP/Bronze
Jul 2020 – Gold Medal RPS Digital Imaging Group PDI Competition with "Through The Arch"
Jun 2021 – Gold Medal, Varna Salon with "Contented Owl"
July 2021 – "The Red Hut" print part of FIAP World Cup winning GB entry of Minimalist Landscapes, 29th FIAP Colour Biennial, France.