AFIAP
I'm pleased to say that I've been awarded the first level of the FIAP accreditations, and am now allowed to use the letters AFIAP after my name.  This distinction is gained by taking part in international photography competitions, also known as salons.  For these, images are entered online, usually four images each in a number of categories, and judges are then involved in "accepting" a number of these images for exhibition.  Usually less than 30% of the entries end up being accepted, so it can be a challenge at times!
In order to apply for AFIAP, I needed to take part in 15 salons in 8 different countries.  I needed to gain 40 acceptances with at least 15 different images, and at least four of these images need to be accepted as prints rather than digital files.  I did somewhat exceed this requirement, and I applied with 125 acceptances of 32 distinct images.
The salons I took part in were:
NZIS (New Zealand)
Cheltenham (England)
Port Talbot (Wales)
Great Britain Small Prints (England)
Hoylake (England)
Good Light (Serbia)
Sydney Harbour (Australia)
Varna (Bulgaria)
MOF (Turkey)
Reflet Mondial (Belgium)
Gan Tour Delle Colline (Italy)
KPA Club (India)
Yorkshire (England)
Victory Photo Club (Montenegro)
Gradac (Montenegro)
Bohemia (Czech Republic)
Photo Art Vision (Czech Republic)
Club Photo Lagacilly (France)
Scottish (Scotland)
Cyprus (Cyprus)
Victor Polynsky (Kyrgyzstan)
PSA Metropolitan (USA)
Belghoria Photo Lovers (India)
Bristol (England)
Perasto (Montenegro)
The images I submitted are: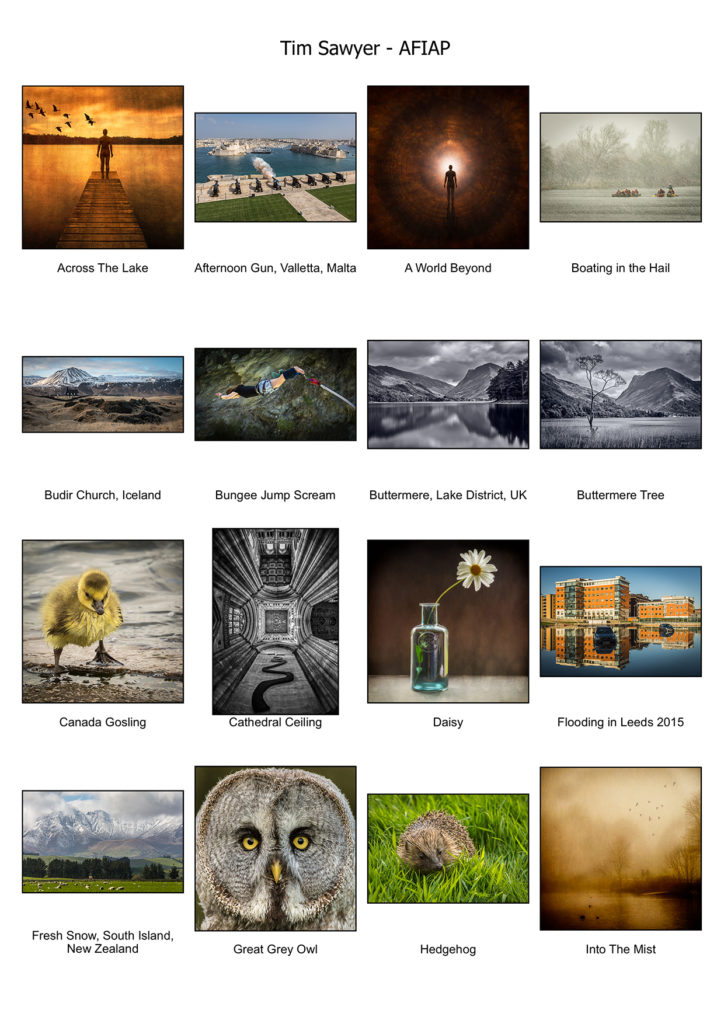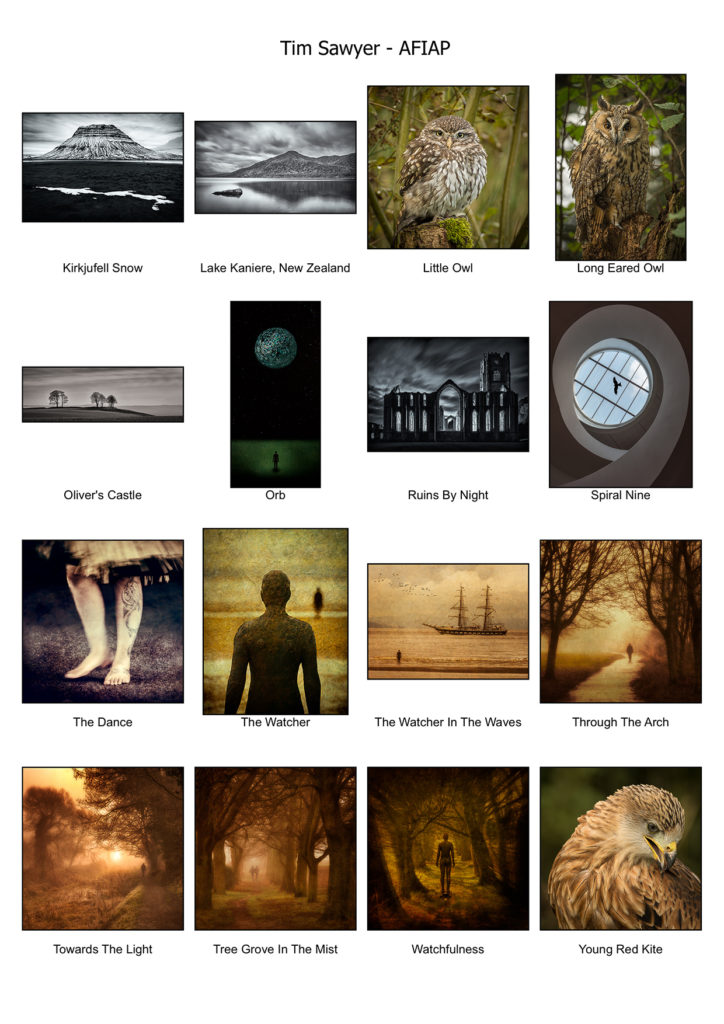 At the time of writing, I've achieved the requirements for the next level – EFIAP, but am not permitted to apply for it until Christmas 2018, with it being awarded in June 2019.  As I can't carry forward any acceptances to the next level (there's a distinct break after EFIAP), I now need to stop taking part in salons until the EFIAP has been awarded.