Ilkley Scare Trail 2018
This year, we once more decided to go take some photographs at Ilkley Scare Trail.  This event is a walk through the woods, at night, with various ghouls and ghosties (plus a smattering of zombies) out in the woods to scare the punters.  Last year we did the entire trail, and given it was so dark spent most of the time with an infra red camera paired with an infra red torch.  It was effective, but the pictures turned out to be a bit similar.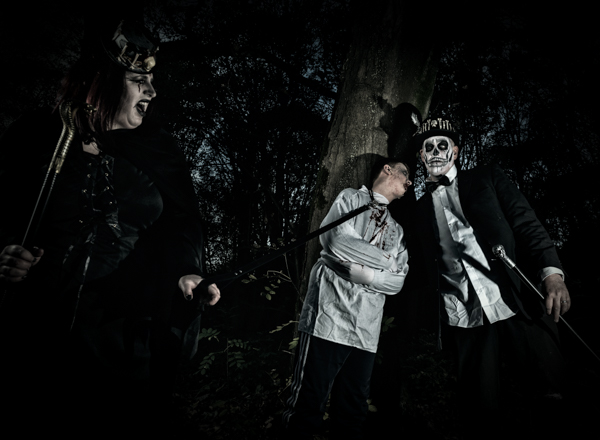 To shake things up in 2018, we decided to forgo the trail itself, and do some portraits in the woods using flash before the trail opened to the public.  This gave us access to the various made up "scare actors" as they were milling about and get ready for their nights work.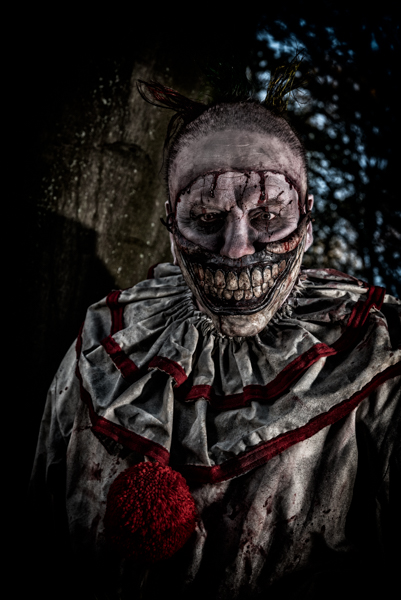 We used two flashes, one on the left with a shoot through umbrella to provide a main light, and another bare flash lower on the right to give us some help with faces.  We set up near a tree so that we had a reference point to work with.  Flashes were trigged using a set of pocket wizards.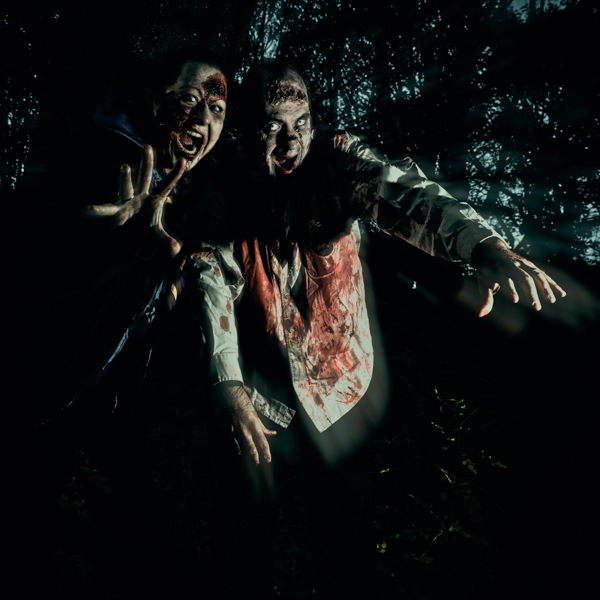 Processing was a heady mixture of Photoshop plugins.  I used Luminar's "Dramatic" filter combined with "Bleach Bypass" from Colour Efex Pro.  Some of the blurring and light streaks were done in Analog Efex Pro's "Double Exposure" option, using the same main image again but with a zoom blur on.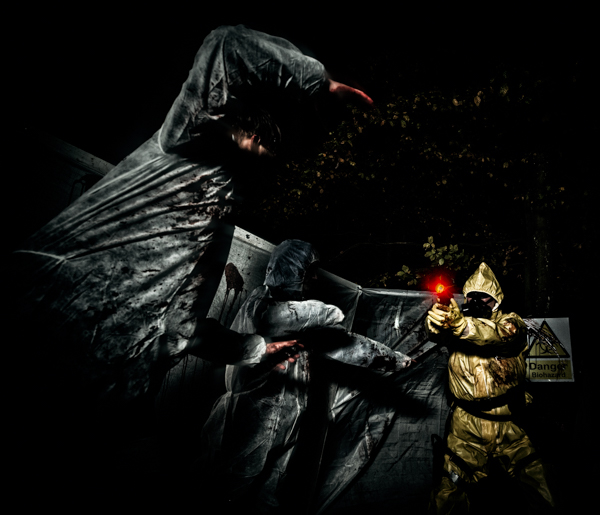 For the above picture, the muzzle flash from the pistol was added using Corel's Particle Shop plugin.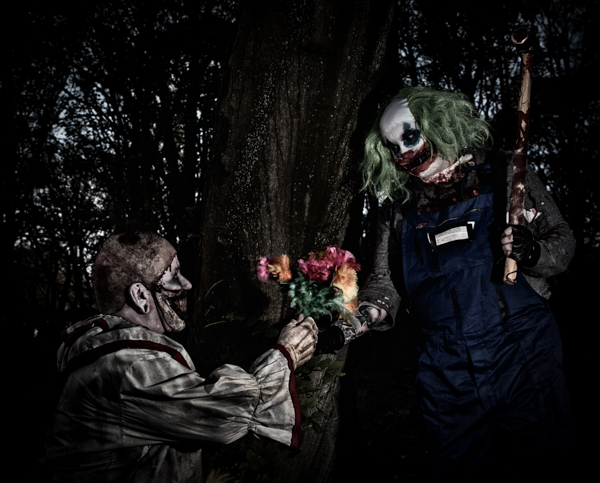 The photos were given strong vignettes and a slight green tinge in Photoshop.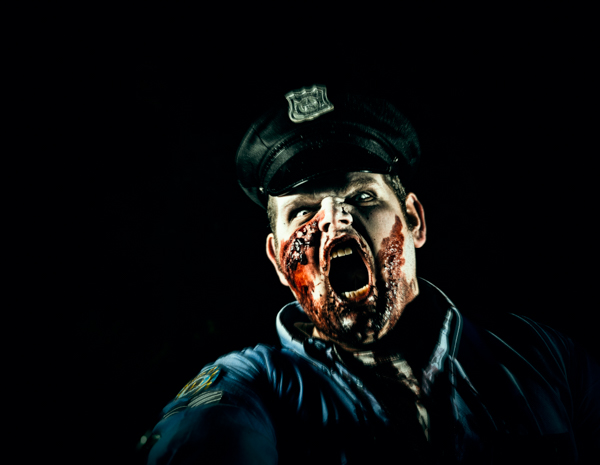 Last year the trail made £4500 for charity, and we're happy for our images to be used to promote the event.  They may be a little scary for some though!