Otley Zombie Apocalypse 2017
On a Saturday afternoon in August, we made the short trip up the road to photograph the Otley Zombie Apocalypse. This is our third time at the event, where teams of intrepid people make their way though a series of locations, slowly discovering the story of a zombie invasion.
We were looking to photograph the zombies and actors themselves, but also the faces (and sometimes fear!) of the players. It was an interesting challenge for us in photographing people – not something we normally do.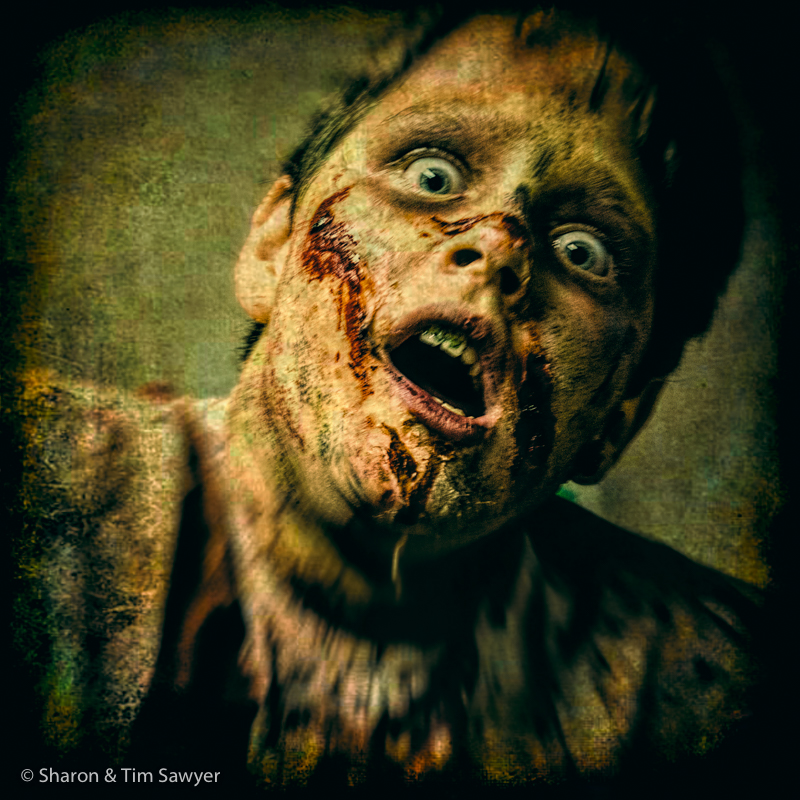 The makeup and costumes for the event are first class, and the actors do a great job of bringing people into the story. There are military types to check for infection, priests to pray with, a voodoo queen and of course lots of zombies. This year they were augmented with a clown, Hellboy and even Deadpool.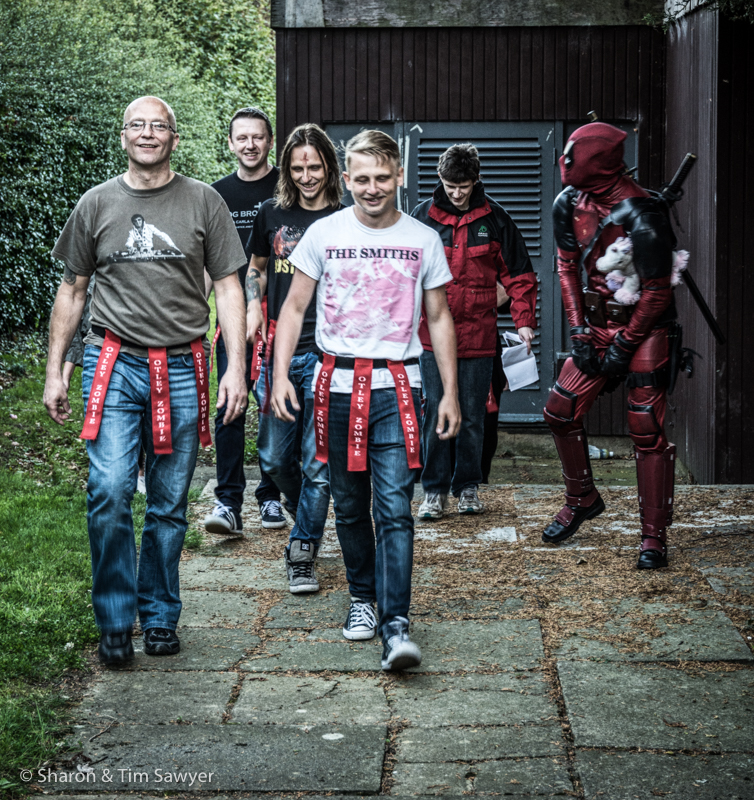 Players have three lives attached to their belt, and the zombies are all attempting to steal the lives.
This is photojournalism territory – try and get the best photos whilst staying out of the way – but there's still plenty of leeway in the processing to add atmosphere and fix the odd issue. Between teams the actors were more than happy to pose and chat.
The biggest challenge was the light. We tended to follow a team from one location to the next, and then hung around for the next team or two to pass through. Towards the end it was getting really dark, so the ISO kept going up. This made the later indoor shots especially difficult; I think I reached ISO 20,000 on my D7200 and still got usable shots!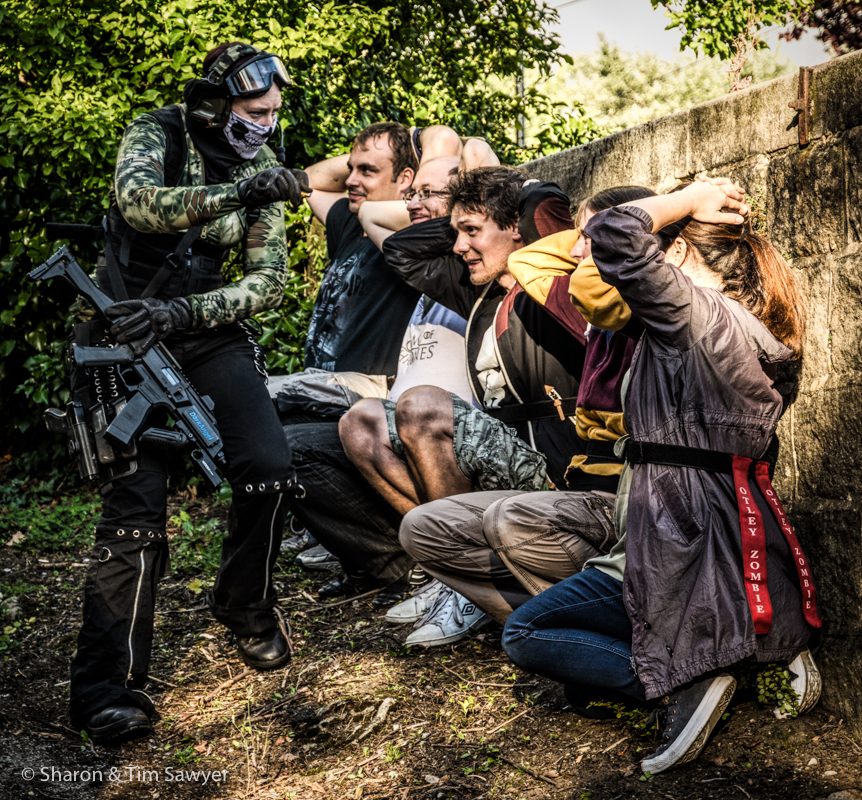 After basic processing in Lightroom, the standard look used in most of these photos was achieved using strong application of Macphun Luminar's "Dramatic" filter. I also often added a strong vignette – I think it leads to quite a claustrophobic image.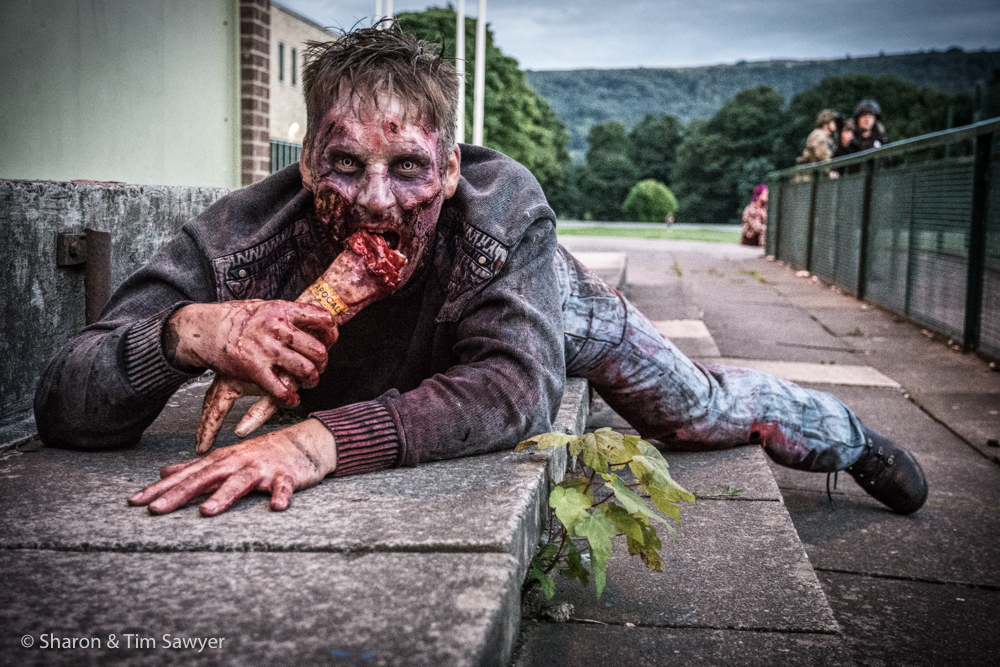 The more extreme effects were done using Topaz Texture Effects 2. This worked particularly well on the high ISO photos, as the strong effect hides the noise and blur.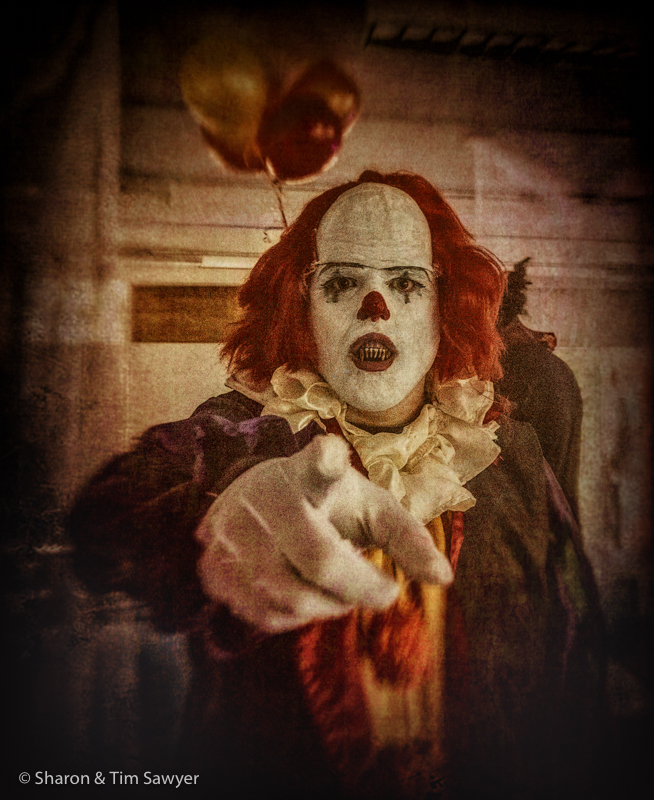 I also had fun playing with the Macphun Creative Kit's Focus application. I used the Macro option to add a motion blur and then rotated it to get a vortex type effect. Again, this helped with the noisier photos, and I think it gives a flavour of the disorientation experienced at the event.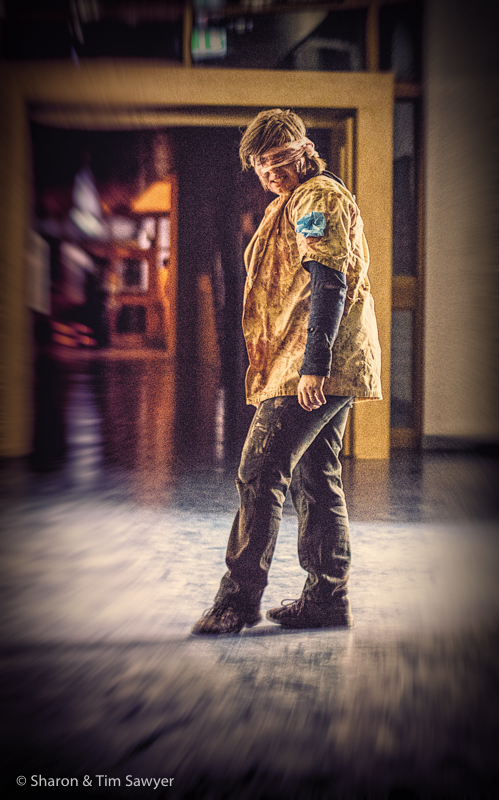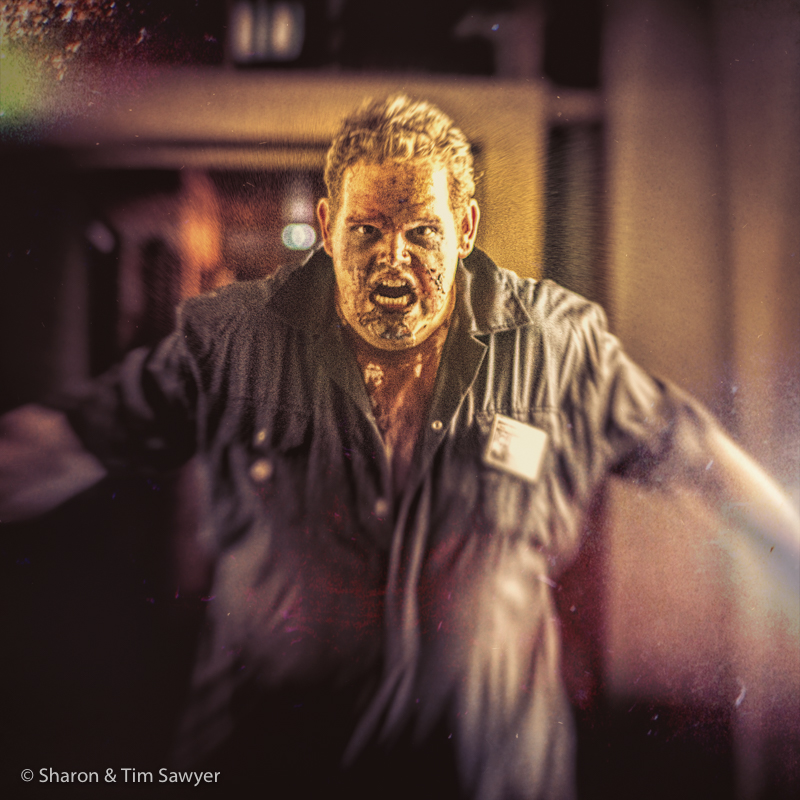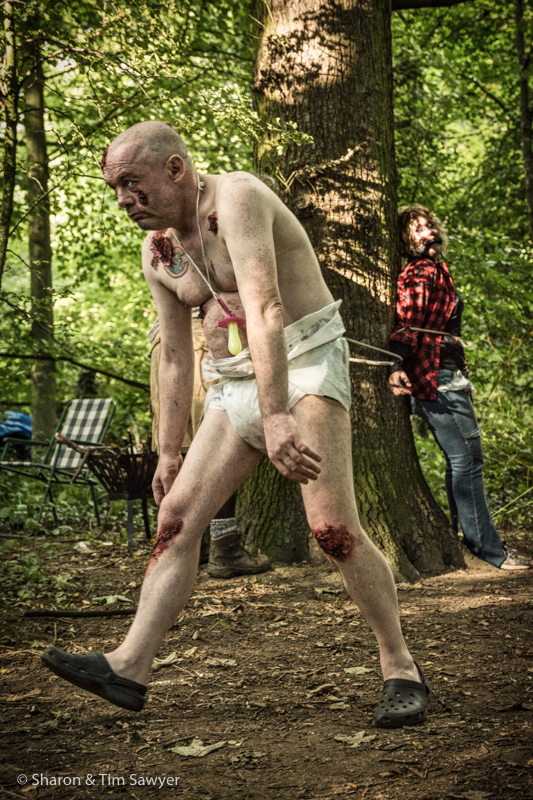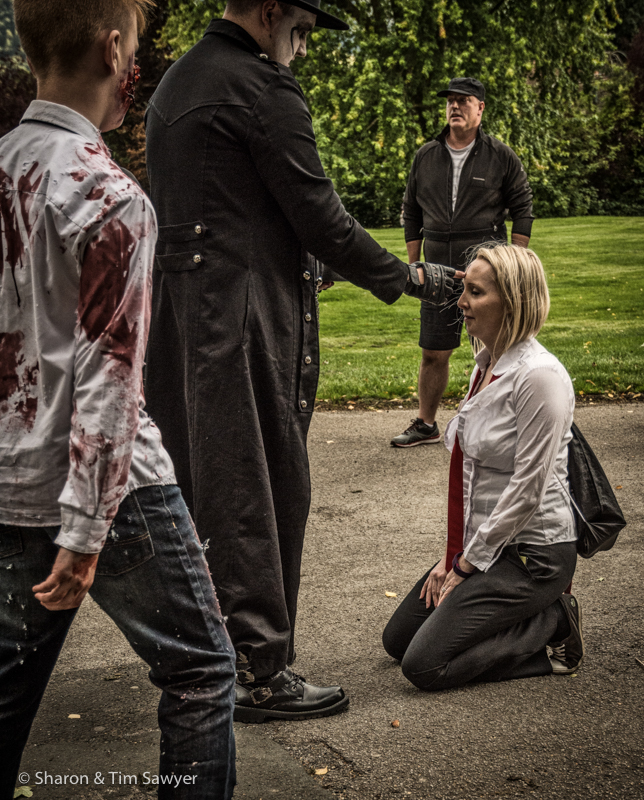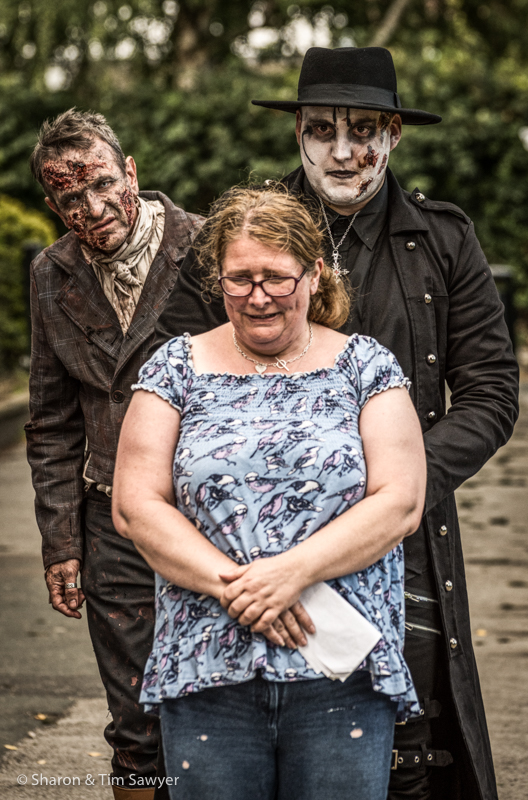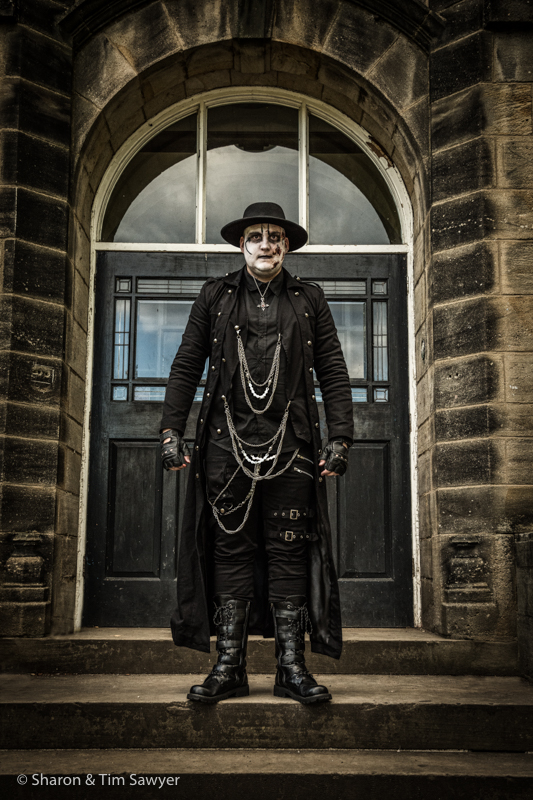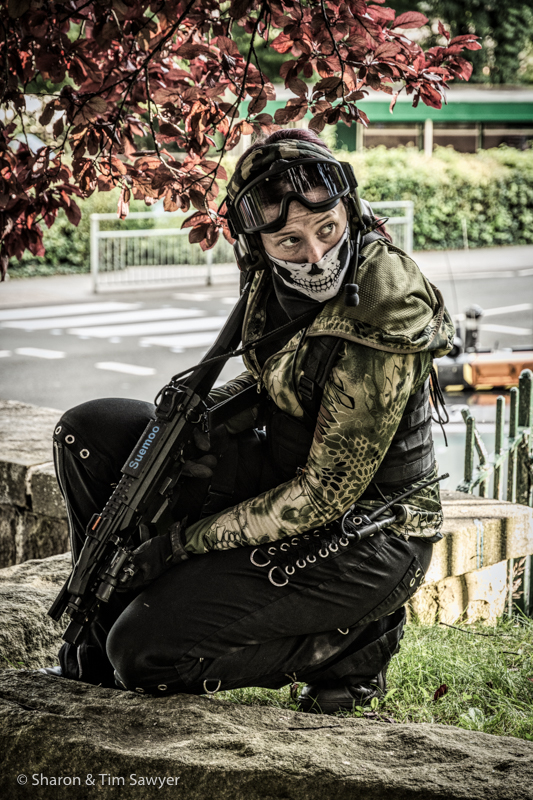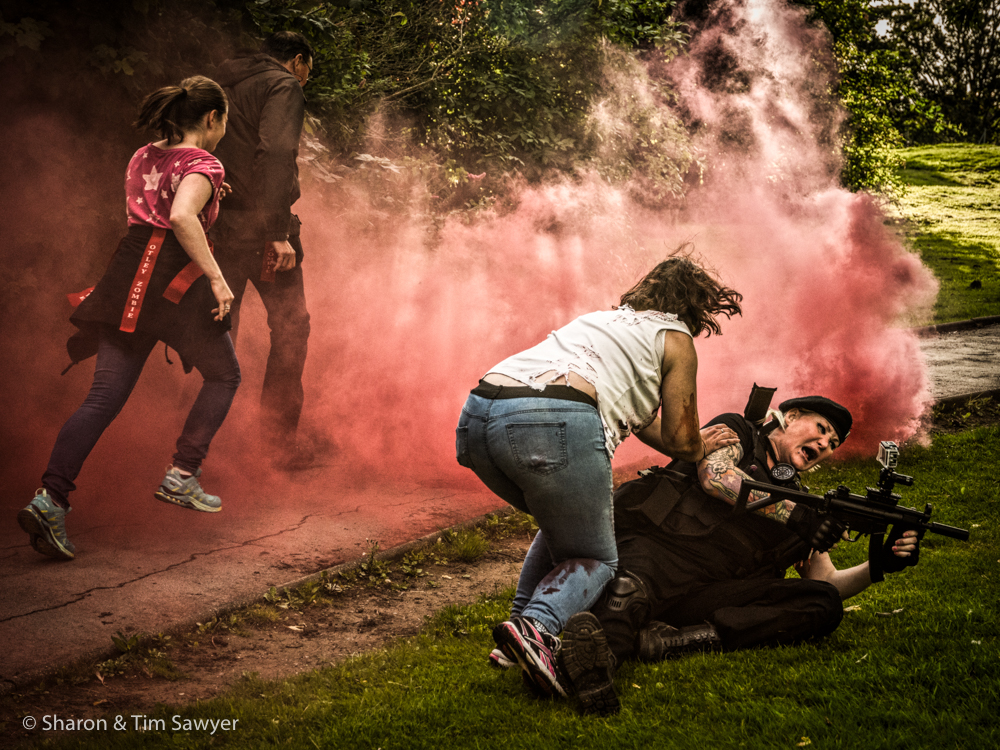 We had a great time, and would like to thank everyone who took part. The event made over £3,500 for local charities.